I'm exhausted.
Two weeks ago I went with my church's youth group to camp as a sponsor. What a blast! We swam, we worshiped, we got bug bites. And I reveled in the opportunity to spend time with and minister to the young women from my church.
I was home for a week before heading out on the youth mission trip. It was hot and sweaty and hard work. But I dug the chance to minister alongside teenagers to the people in other communities.
I spend the past two days at my grandmother's bedside praying for her and caring for her as she faces a very serious illness.
I've been doing plenty of ministry these past few weeks, but I haven't had much time for Jesus. I haven't cracked my Bible in a month. I've been to pooped out every night to pray. And tonight as I sit at home exhausted with laundry piled to the ceiling and partially unpacked suitcases everywhere, I'm wondering how I forgot to take Jesus to my mission fields this summer.
And I'm reminded of the vineyard.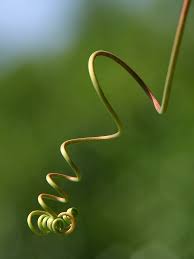 John 15:4-6 says, "Remain in me, and I will remain in you. No branch can bear fruit by itself; it must remain in the vine. Neither can you bear fruit unless you remain in me. 'I am the vine; you are the branches. If a man remains in me and I in him, he will bear much fruit; apart from me you can do nothing. If anyone does not remain in me, he is like a branch that is thrown away and withers; such branches are picked up, thrown into the fire and burned.'"
Ouch. Apart from Him I can do nothing. If I am ministering to others without Him, all of my efforts don't amount to a hill of beans. If I'm not connected to Him, I can't expect to bear much fruit.
What about you? Do you ever get so busy doing Christian stuff that you loose your connection to Christ? Have the mission trips and camps and Vacation Bible schools you've been participating in been for His glory or your entertainment? Are you too busy with your youth group calendar to read your Bible and pray?
Are you connected to the vine?
If not, follow my lead. Let's call a time out and regroup. Let's make a concentrated effort to spend time with Jesus and let Him establish
His
priorities for the rest of our summer. Otherwise, we're at risk of spending our summer in the sun without producing any fruit.