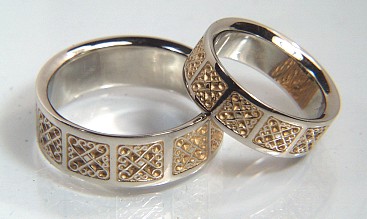 This morning I'm attending a bridal shower for a young woman who is marrying one of my son's friends. I watched him grow up, and now he's 21 and getting married. It seems so young! But I was 21 when I got married, too. That was almost 27 years ago, and by God's grace we've survived, raised three kids, and accomplished some good stuff. We even like each other. A lot.
In fact, today is also my husband's birthday. Birthdays and anniversaries always make me think back over all that's happened through the years. Lots of joy. Lots of heartbreak. Always God's tender hand guiding, helping, healing. Marriage is an amazing adventure, but it's also hard, hard work. It teaches selflessness. And it teaches prayer.
I asked my husband what he wanted for his birthday, and he didn't want anything. So I wrote a poem for him. He cried when he read it. Here's what I wrote:
Happy Birthday, George
To count the ways I love thee
Will take a little time
(Especially since I've set my sites
On counting them in rhyme)
It started many years ago
With feelings set to song--
Our hearts were young and innocent,
Our hair was rather long.
You said we should get married,
And I said that sounded grand,
So we skipped to ever after
Side by side and hand in hand.
I've loved you in the kitchen
With loaves of homemade bread.
I've loved you in our conflicts
And I've loved you in our bed.
I loved you in your wilderness,
A love spent on my knees;
I loved you in the laughter
Of a thousand victories.
I've loved you in our children
With a love as strong as death,
And I know that love will persevere
Until my final breath.
But . . .
To count the ways you've loved me
Would take a million words.
If I counted till the day I died,
The half would not be heard.
My love is merely moonlight--
A reflection of your sun
As I bask in awe and wonder
Of the two becoming one.
A soul may reach for depth and height,
The ends of ideal grace--
But my soul will rest securely
In the warmth of your embrace.
We've climbed the hill together
And my heart is very sure
The love we've built along the way
Is love that will endure--
Not due to our great wisdom
Or the power of our hands,
But because we know the Builder
And we trust His master plans.
May you sense His tender presence
As you start another year
Counting ways I love thee.
Happy Birthday, dear.
If you're a teen reading this, there's a good chance you hope to marry some day. If you haven't started praying for your future spouse, start now. When God builds the house, it's possible to love for a lifetime. Yes, it's an uphill climb. But it's so worth the effort.
I'll be praying for my young friend and his bride. And I'll be praying for you, too.